A Fabulous Trip to London
50 girls travelled to London to see the show Charlie and the Chocolate Factory. They had a brilliant time sightseeing and a fabulous time star spotting in Madame Taussauds. The final day was spent shopping and a tour around Wembley stadium. They all had a fabulous time.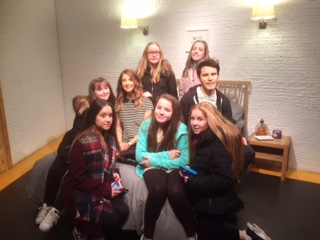 "I went to London in December and it was amazing with all of the exciting opportunities, Madame Taussauds, Planet Hollywood, Charlie and the Chocolate Factory and a night stay in a Hotel. It was great fun with all my friends walking up the Wembley tunnel and the famous steps to collect the trophy. Charlie was great. I would highly recommend this trip to others."
by Erin + Tallia