Former student Caisey Pulford visits Upton Hall School – Wednesday 25 January 2017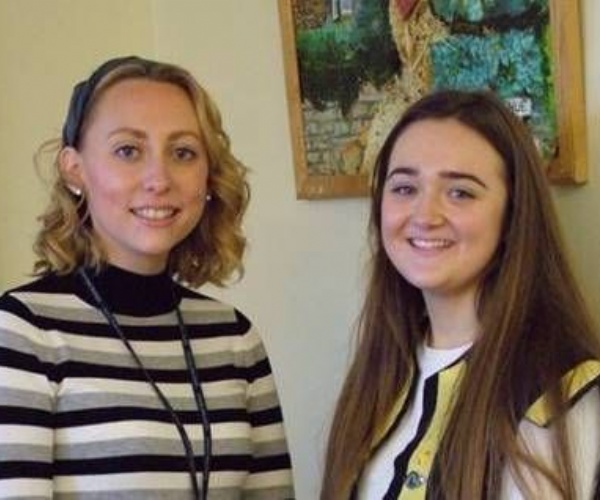 On Wednesday 25 January 2017, we were delighted to host a former student, Caisey Pulford, who came to speak to the Year 12 students as part of their enrichment programme. Caisey talked to the students about her journey since she left Upton Hall School and her exciting research project as a PhD student at the University of Liverpool. Her research project, which will see her visiting different countries around the world, will investigate the African Epidemic of Invasive Salmonella, in collaboration with the Wellcome Trust. Caisey discussed her aspirations of becoming a leader in epidemic research and policy for the World Health Organisation.
Caisey's original goal was to undertake a career in Medicine but transferred to the University of Liverpool to study Tropical Disease Biology. Whilst studying her degree, she became fascinated by international and global health and this passion has redefined her career choices since. Caisey graduated with a First Class BSc with Honours and a top student award for her 12 week research project which she undertook in her third year of study. Her project involved working collaboratively with the Liverpool School of Tropical Medicine and the Institute of Integrative Biology at the University of Liverpool to conduct an in depth analysis of Salmonella presence and spread in a large collection of venomous snakes housed at the Alistair Reid Venom Unit at LSTM.
Caisey shared her experience of changing direction and wanted to reassure the students that it's ok if you change and redefine your goals and find out what you are passionate about! Caisey spoke enthusiastically and wanted to inspire as many students as possible to have the ambition, drive and confidence to strive to become world leaders in their field!

Thank you to Caisey for taking the time to speak to our students.