Chamber Choir at the Cathedral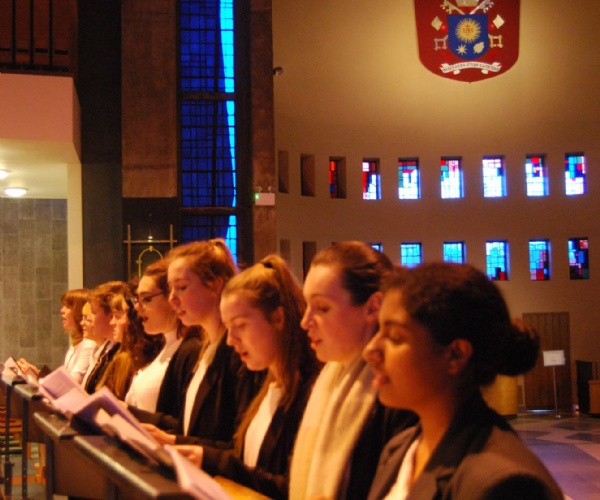 We were delighted when our Chamber Choir was invited to perform alongside the choir of the Metropolitan Cathedral in Liverpool. The event was the Choral Evening Prayer service that took place on Wednesday 25 January. Following a short but intensive period of rehearsal in school, the members of the choir, accompanied by our Head of Music, Mrs Hulme, arrived in Liverpool in time to allow a final rehearsal with James Luxton, the Assistant Director of Music at the Cathedral.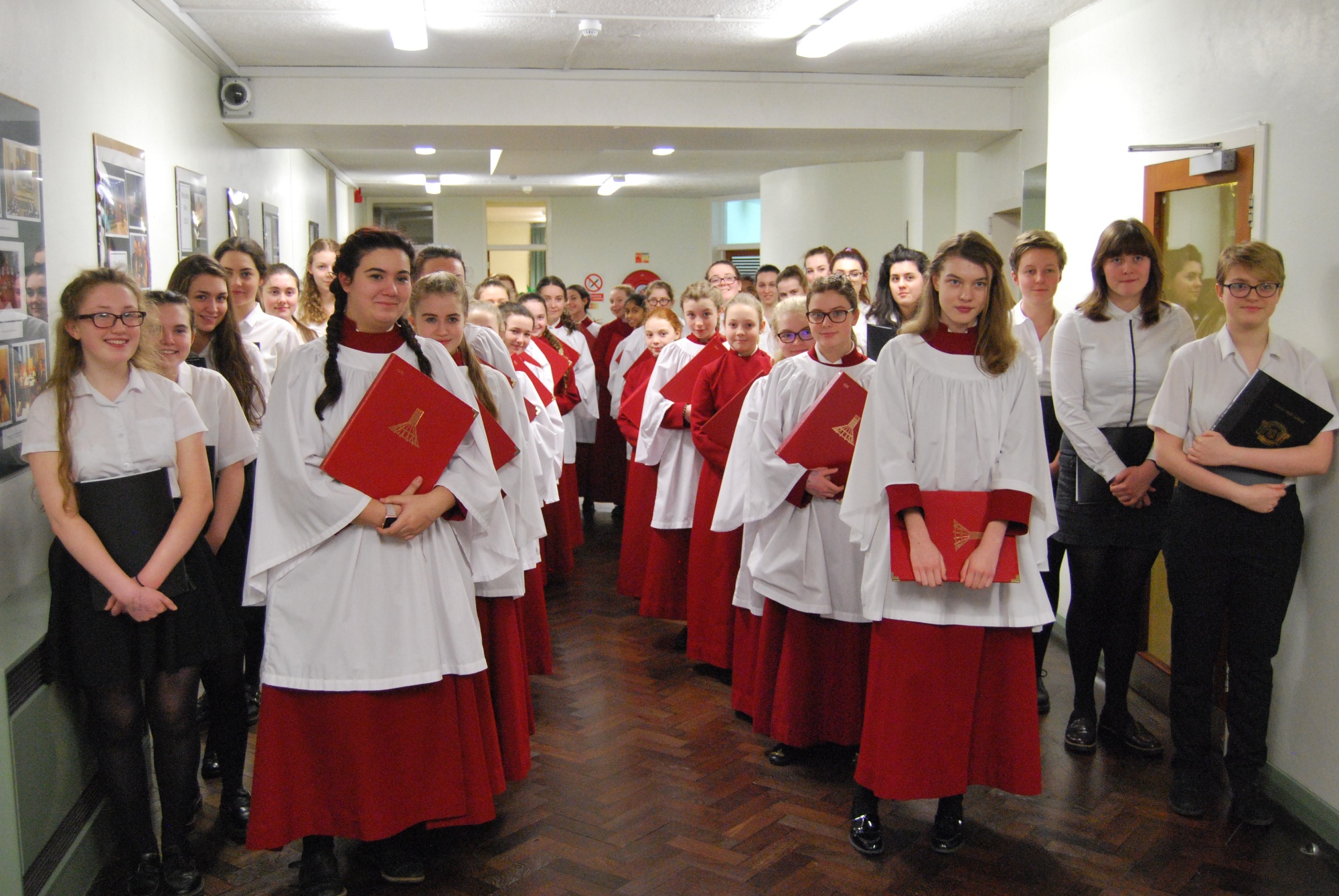 The Choral Service was both beautiful and uplifting. The voices of the two choirs blended perfectly to create a pure sound and a finely nuanced performance. The service included lesser known versions of The Magnificat and Ave Maria as well as the signature hymn of the Chamber Choir, The Lord Bless You and Keep You by John Rutter.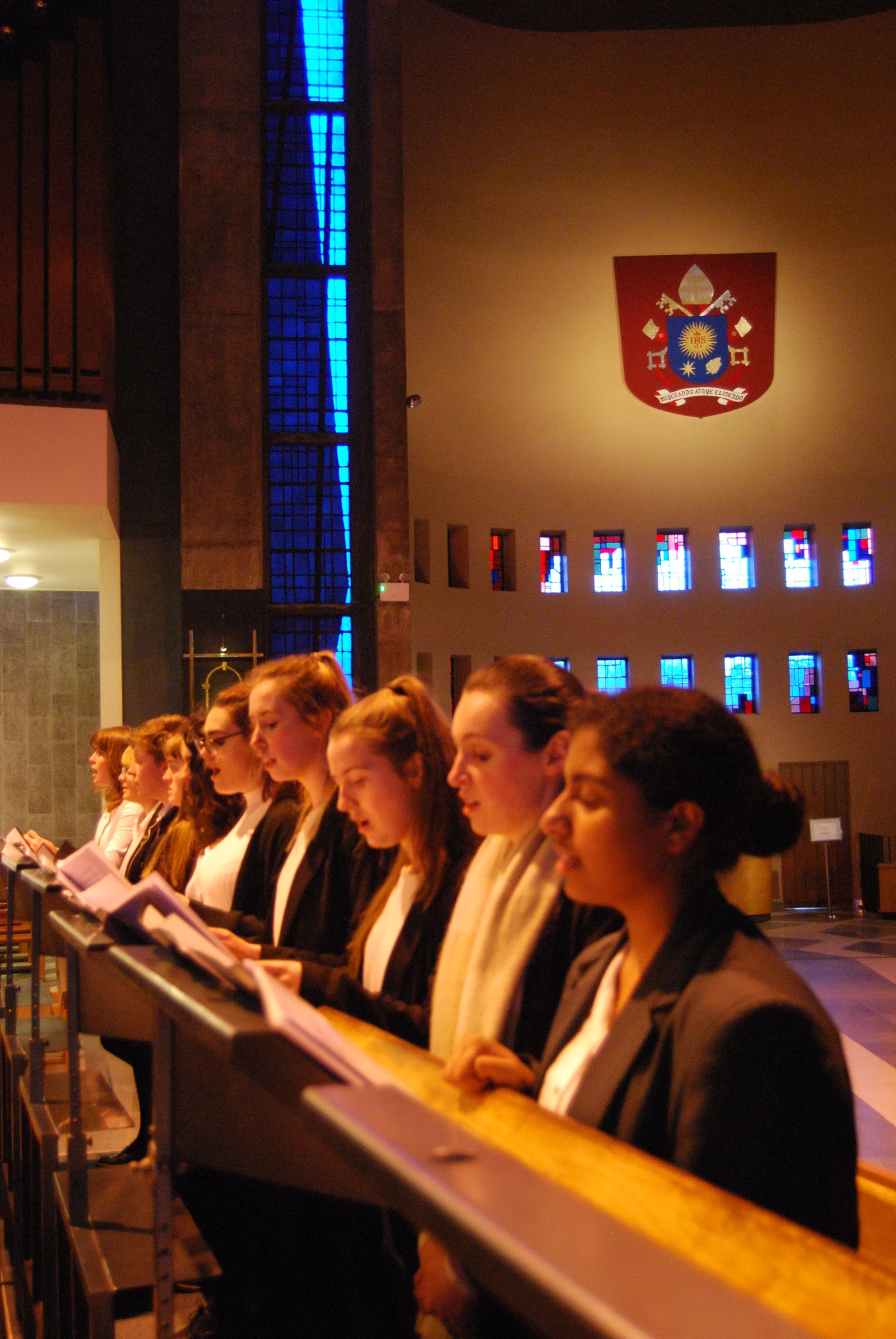 Thanks must be offered to James and the staff at the Cathedral for both the opportunity provided and for the warm welcome extended to our choir. Thanks also to the parents, governors and staff who came along to the event and of course to Mrs Hulme who made the whole thing possible.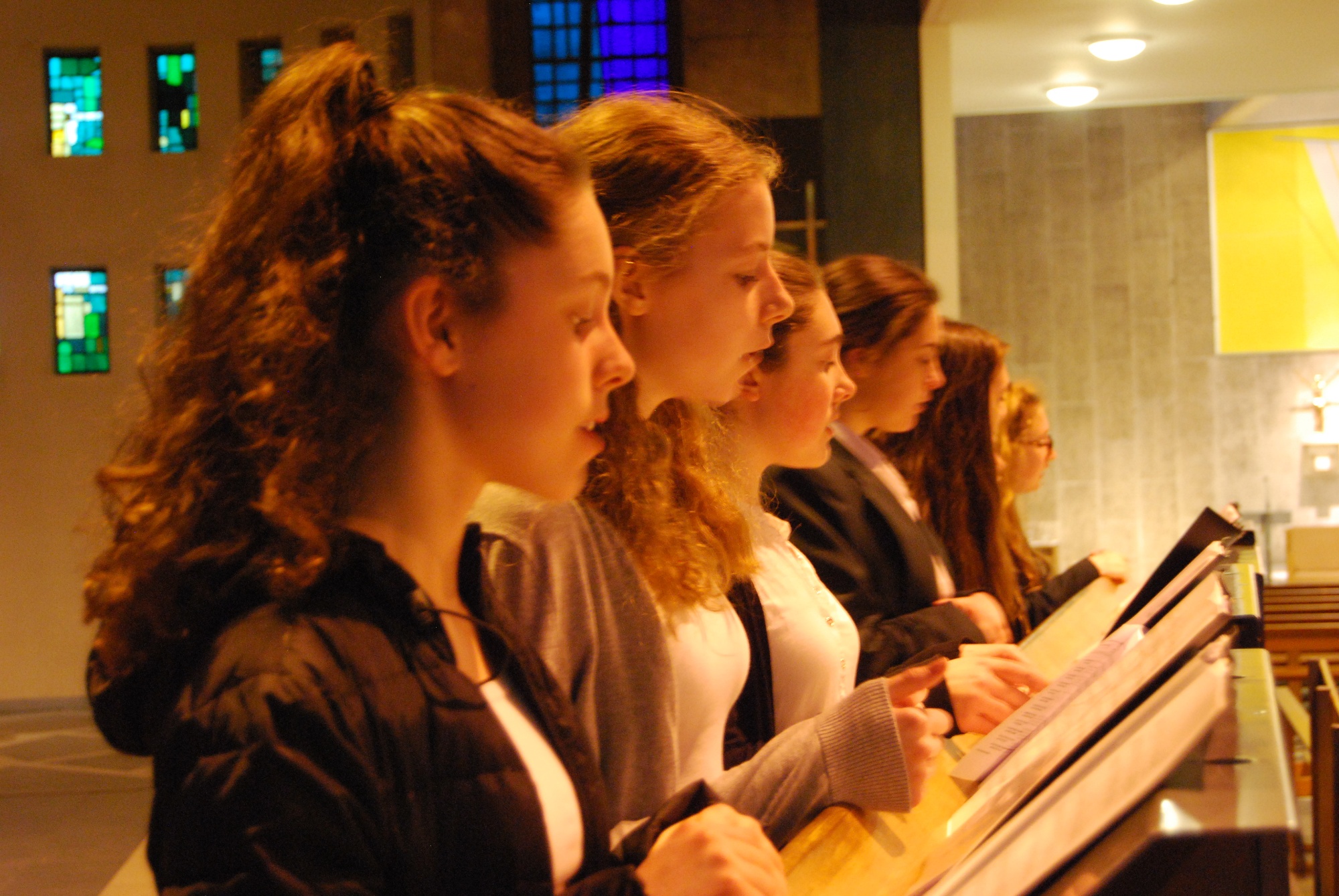 The Chamber Choir will give their next performance at the Chapel Concert in school on Thursday 9 March starting at 7.00pm. A date for your diary!