Dr Isabelle Vanderschelden visited Upton Hall School on Thursday 19 January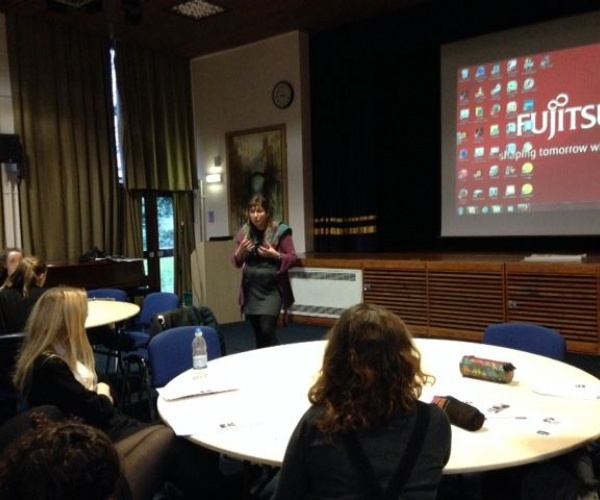 Dr Isabelle Vanderschelden, an internationally renowned speaker visited our school to speak with pupils in Years 10 and 11 aswell as our Sixth Form students.
Dr Vanderschelden is an internationally renowned speaker and Senior Lecturer with many publications to her name came from Manchester Metropolitan University to talk to pupils on several topics. She is an expert in French cinema and in teaching the language and was very keen to share her ideas and philosophy on the importance of Modern Foreign Languages and how they can help with career aspirations. Dr Vanderschelden was keen to encourage pupils to use languages and intercultural competence to understand the world in which we live and be curious of and open to other cultures. She also spoke about the representations of France during World War 2 in French cinema.