Sir Mark Hedley visits Upton Hall School Wednesday 16 November 2016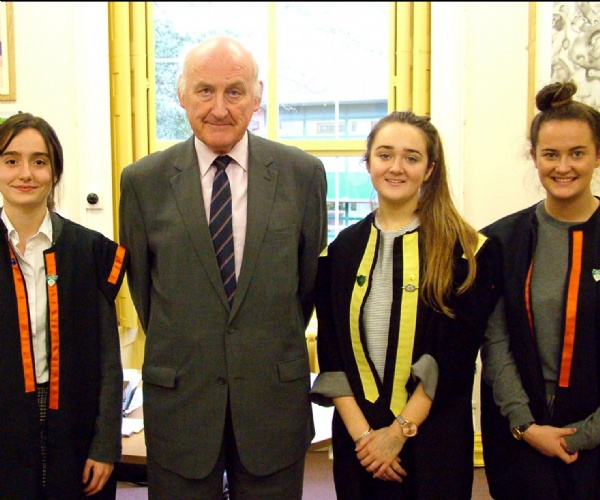 On Wednesday 16 November 2016 Sir Mark Hedley, retired High Court Judge and Deputy Lieutenant of Merseyside , visited Upton Hall School to meet with the Head Girl's Team and to speak to our Year 12 students about his route into Law and his experiences as a judge.
Sir Mark Hedley practised as a barrister for many years in Liverpool specialising in the law that affected those at the bottom of the social hierarchy. He was appointed a full-time Circuit Judge in 1992, and from 1997 to 2002 was responsible for judicial training in family law. As a High Court Judge at the Court of Protection he presided over many cases which attracted media reporting and comment. He also had management responsibility for other judges both in Wales and then in Greater London.
The students found his presentation thought provoking and interesting. The candour with which Sir Mark spoke allowed students to gain an invaluable insight into the many complex cases faced by High Court Judges at the Court of Protection. Sir Mark answered questions, posed by Year 12 students, about the media's access to the courts, the pace of scientific advancement and its implications for family law, the concept of 'the good death' and the influence of his own Christian faith. Thank you to Sir Mark for taking the time to speak to our students and for his captivating insight into his extensive experience.