Year 11 Leadership and Sixth Form Day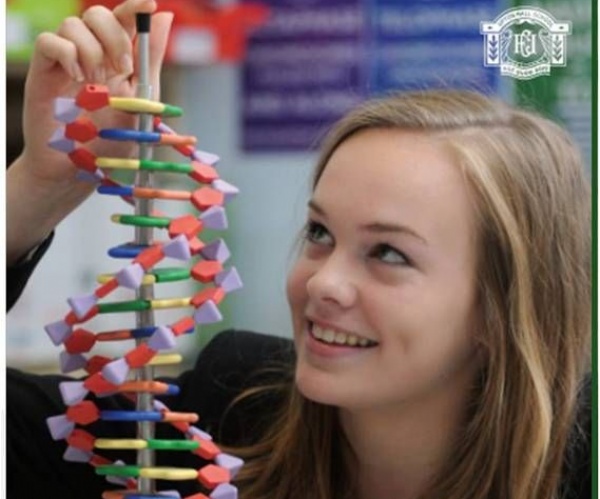 'Enjoyable and empowering' was how one of our panel guests described our recent Year 11 Leadership and Sixth Form Day, which took place on Monday 17 October 2016.
The day, which focused on the theme of 'Women in Leadership' began with a Question and Answer panel session led by our very own Head Girl, Alice, and featuring leading women from a range of industry sectors. The thought-provoking and inspirational session saw subjects such as gender bias, BREXIT and the future of women in leadership discussed . The panel also shared their opinions on what they thought made a good leader, who inspired them and how they coped with workload and time management. Finally they offered advice to our students on achieving their goals, overcoming setbacks and, most importantly, being persistent and never giving up!
The women who formed our 'Women in Leadership Panel' were:
Claire Bennison, Regional Director, Brooks Macdonald
Claire is a Regional Director for Brooks Macdonald, an investment company. Claire's first job was as a secretary at Japanese multi-national, Nikko Securities, in London. Although her first ambition was to become a police officer, she soon became ensconced in the world of investment and was promoted to being a manager of a futures desk at a very young age. Claire's early career gave her a wealth of experience, which helped her when she embarked on an MBA.
Having worked at several broking houses, Claire later started work as Head of Currencies at Barclays. After working non-stop for over 18 years she took a brief sabbatical, learning to scuba dive in Mozambique, which is where she met the founders of an African charity – Nema – of which she is now a trustee. Claire has long been involved in charity work, running the marathon in her 20s and swimming the English Channel in her 30s. Last year she completed the 'Super Six' – an 80-hour battery of fearsome endurance including swimming three lakes and hiking three mountains.
Rebecca Blythe, Partner at Weightmans LLP (and former Upton Girl)
Rebecca qualified as a solicitor in 1997 and joined Weightmans MIB/Large Loss Team in 2002. She was made a partner in 2009.
Rebecca handles large loss and technical claims for MIB and a number of insurers. The claims are a mixture of motor and employers/public liability, catastrophic injury (multiple orthopaedic, head injury, chronic pain and amputation) and fatal accident claims. She also deals with technical insurance issues both for MIB and insurers.
Weightmans is a top 45 law firm, growing rapidly due to focus on clients and their people.
Laura McKechnie, Associate Director, Coca Cola European Partners
Laura McKechnie is the Associate Director for Field Sales Wholesale at Coca-Cola European Partners. Having joined CCEP in January 1996 straight from University, where she studied French with German, Laura spent a year living and studying in Mulhouse, France. She began her working life at Coca Cola as a temporary merchandiser, responsible for van sales of Coca-Cola products and in outlet merchandising. Over the last 20 years she has progressed through a number of roles, including sales management, account management and also project management roles in the GB Business Unit and European supply chain.
Melissa Owusu, Manager, Accenture
Melissa graduated from Leicester University with a Law degree in 2009.
She joined Accenture, one of the 'Top 4' global technology companies, in 2013 as a Technology Consultant. In 2016 she was promoted to Manager. Melissa is an experienced Programme Manager with a strong track record in delivering complex Technology projects within the Financial Services sector.
Melissa has a passion for leadership, particularly coaching and mentoring, technology and 'women in the workplace'. She even has her own life/career blog entitled, 'What would you do if you weren't afraid?' which can be found at https://melissaowusu.com.
The students also attended a series of workshops including a session with the House Teams to give a student's perspective of Sixth Form life, an enrichment session on the theme of 'Here I am' (an initiative aimed at empowering students to get their voices heard), a careers session and even a Yoga workshop.
It was an enriching and informative day for our students. Thank you to all those who took part.
Please see our gallery of pictures from the day by clicking here.