Year 13 student wins Young Physicist Award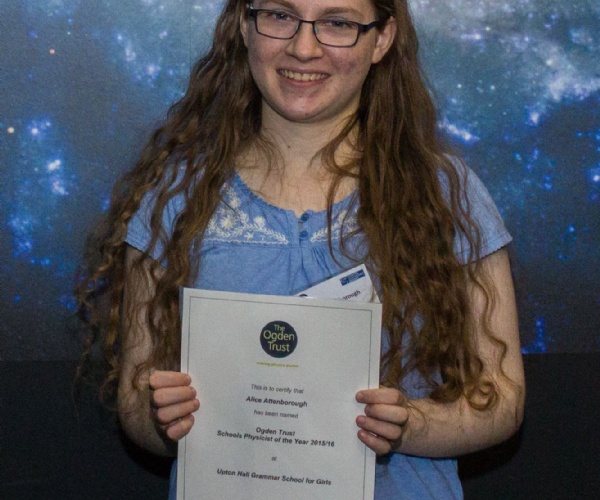 Read about this outstanding success.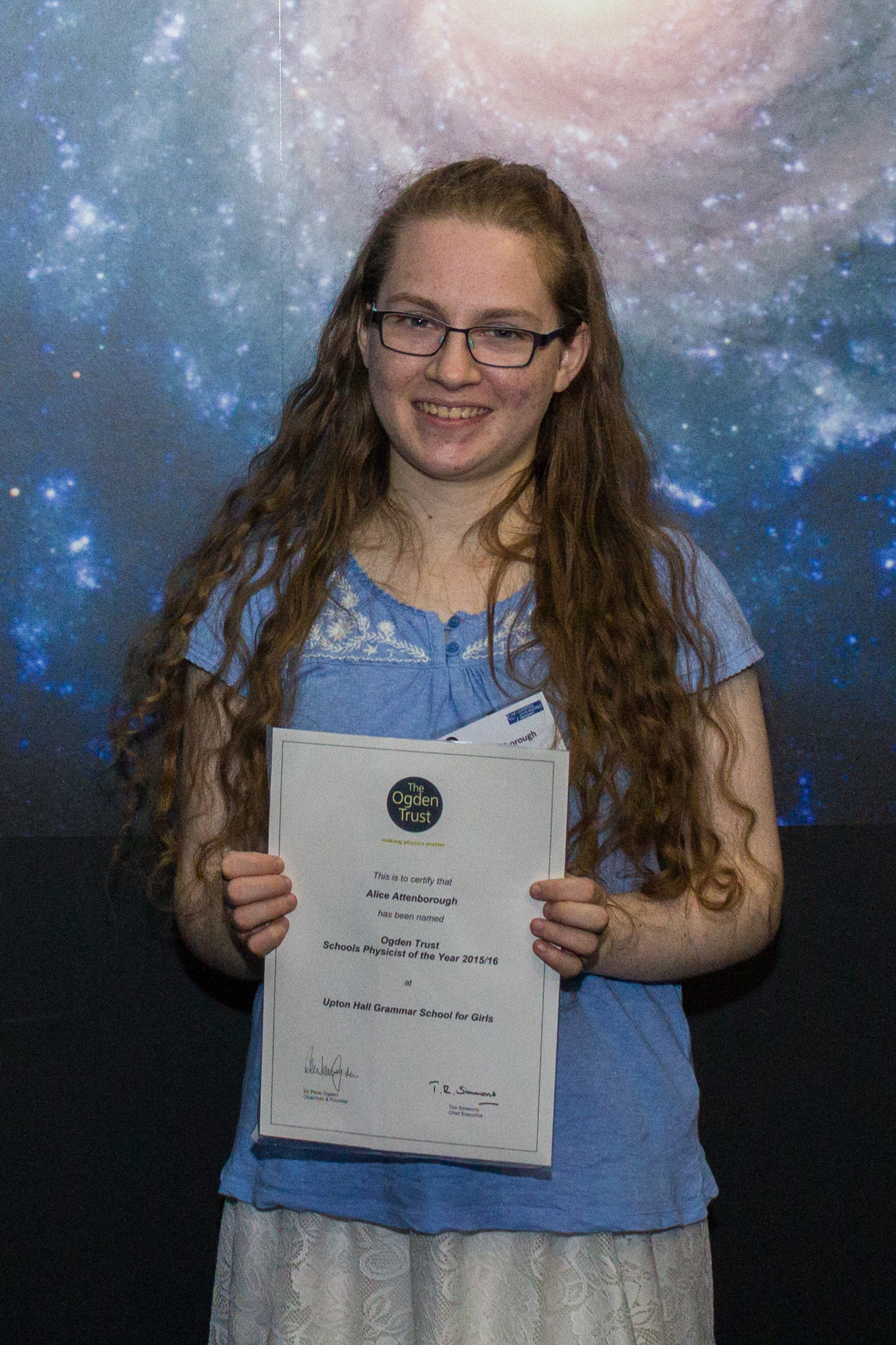 In July 2016, Alice was nominated as an Ogden Trust Young Physicist of the year for our school.
Alice and her family attended the event at Spaceport and listened to a lecture by Prof. Andy Newsam, the 2009 Institute of Physics school's lecturer, from the university's Astrophysics Research Institute.
Alice is now eligible to apply for an Ogden Trust Undergraduate Scholarship as she is hoping to study Physics at university.
Congratulations Alice!