Supporting education in Nepal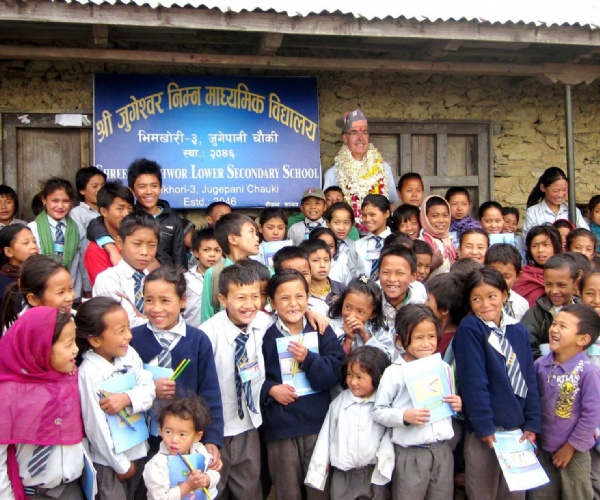 Read about Upton's main charity for last academic year and this.
The main charity that we are supporting this academic year and next year too is 'So the Child May Learn'.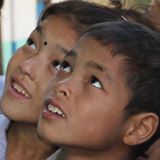 Details from the charity's Facebook page are as follows:
SO THE CHILD MAY LEARN is a registered charity founded in 2014 by John Clark, former Headmaster of Birkenhead School in the UK and Binay Lama from Nepal, supporting the education of needy children in Nepal.

Our aims are :
1. Improved facilities, infrastructure and resources.
2. Teacher training.
3. Promotion of standards in schools, including environment and health education.
4. Promotion of pupil initiative and responsibility.
5. Ensuring all children can access education.

We are a small charity currently working with three remote hill schools in the Bhimkhori Village Development Community (Kavre District) 95km east of Kathmandu. We visit the area regularly (John and other trustees twice a year and Binay monthly) to assess needs and ensure that projects are proceeding to plan. Our projects so far have included: three new classrooms at Krishna Lower Secondary School (2013), employment of two English teachers where schools had none, and rebuilding the main classroom block at Jugeshwor Lower Secondary (2015). In 2016 we start work on the construction of six classrooms at Pokra Secondary School and in 2017 hope to embark on further developments at Krishna to provide a science lab and IT room. Alongside all this are ongoing initiatives to improve standards of teaching and learning. Emphasis throughout is on cooperation with local communities.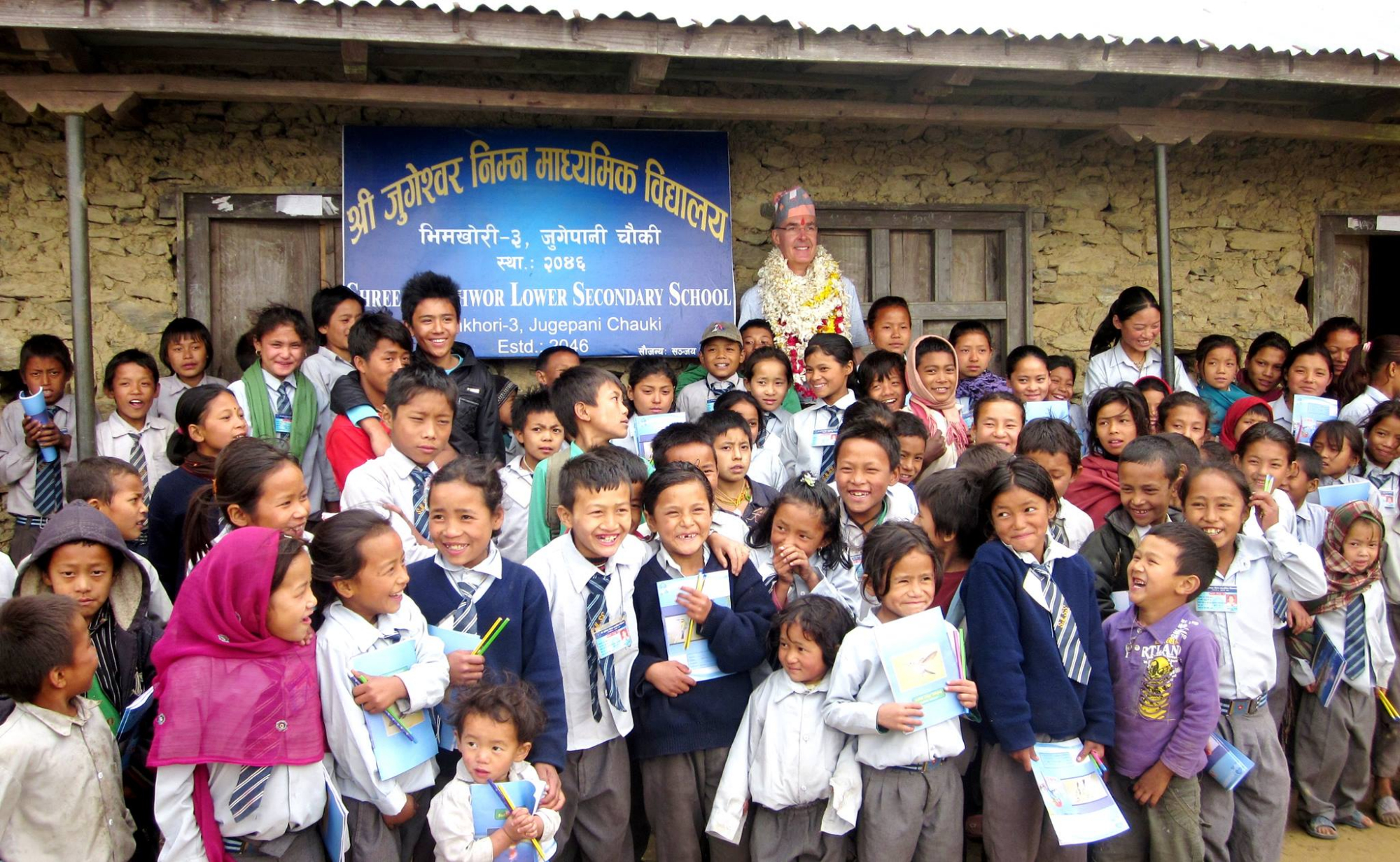 So The Child May Learn is registered as a charity in the UK (Charity No. 1164875) and in Nepal (Charity No. 162/071/072)
We are very grateful for generous donations received so far from friends and supporters. In order to continue and extend our work we need your continued support. Please donate as much as you can. We guarantee that every penny and rupee will be spent directly on the projects. We cover all administrative, travel and other costs ourselves.
**If you wish to make a donation, please send this to school and we will ensure that it is forwarded to the charity.**
Upton continues to support this charity and with the funds we have raised from a number of events starting with the Christmas Market held on Feast Day, the Wirral Way Walk and non-uniform donation from the final day of the summer term we have so far generated over £7,000 to build a new school in Nepal. We hope to raise £10,000 to enable us to begin this project. The area the school will serve is as follows:
Bhimkhora Village in Nepal is a three hour drive west of the capital city Kathmandu. It is a very remote area in the foothills of the Himalayan mountain range with simple dwellings scattered across a wide area. The earthquake that hit Nepal in April 2015 killed over 8,000 people and injured more than 21,000. A second devastating earthquake hit the country on 12 May. The area around Bhimkhora was hit very hard with many buildings, including the local school, razed to the ground. Even before the quake, getting an education was difficult for the children of Bhimkhora with many of them having to walk three hours or more every day to get to school. Now, there is no school and international aid is needed before the children of Bhimkhora can start their education again. Upton Hall School has committed to providing that aid.