Summer Camp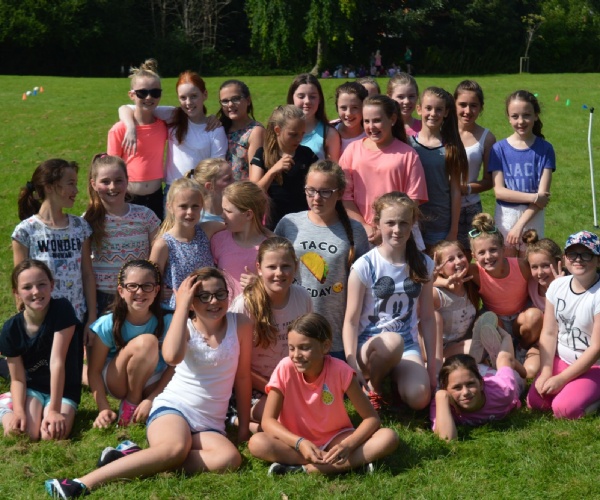 A week of fun, joy and laughter at this year's Summer Camp !
Over 150 young people from the local community enjoyed a week of fun, joy and laughter at this year's Summer Camp which was held at Upton Hall School FCJ. The Camp was themed around "Space", and of the 6 groups competed against each other in a number of activities which included a wide variety of sports, trampolining, dance, climbing and arts and crafts.
Throughout the week the young people engaged in copious amounts of physical activity, giving them the opportunity to learn and develop a wide range of fundamental motor skills. They were also given the opportunity to use the state of the art facilities available at Upton Hall, including the fitness suite and dance studio.
The Camp provided the young people with the knowledge of different sports and gave them the opportunity to learn about team values, and encouraged them to adopt these values through their actions and behaviours.
The Sports Leaders from Upton Hall School once again proved to be a great asset to the Camp, assisting in the running of activities, and serving as role models to the young people in attendance.
Details of next year's Camp will be available through the school website in April 2017. We look forward to seeing you there!
To see all the photos from this year's Summer Camp click here