Upton marks World Book Day 2015
Visit of Jon Mayhew for World Book Day 2015
Local author and joint winner of the 2013 Wirral Paperback of the Year Jon Mayhew visited our School Library again this year on 4th March to help celebrate World Book Day.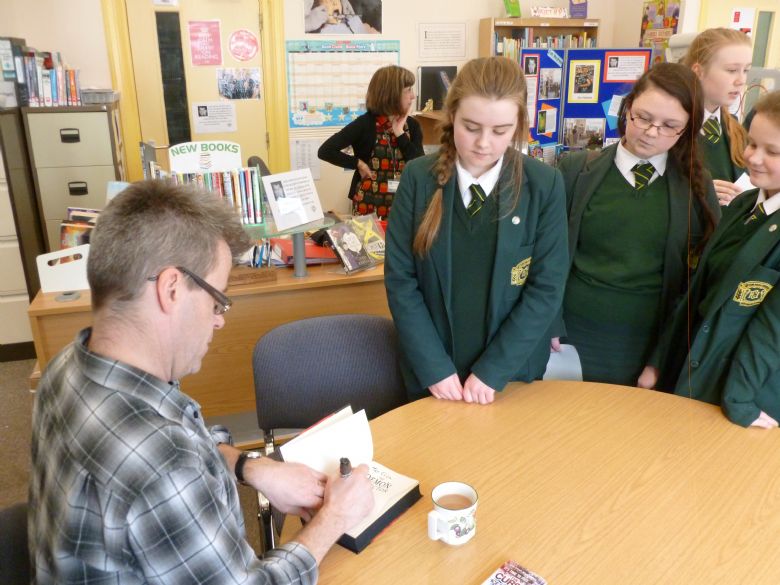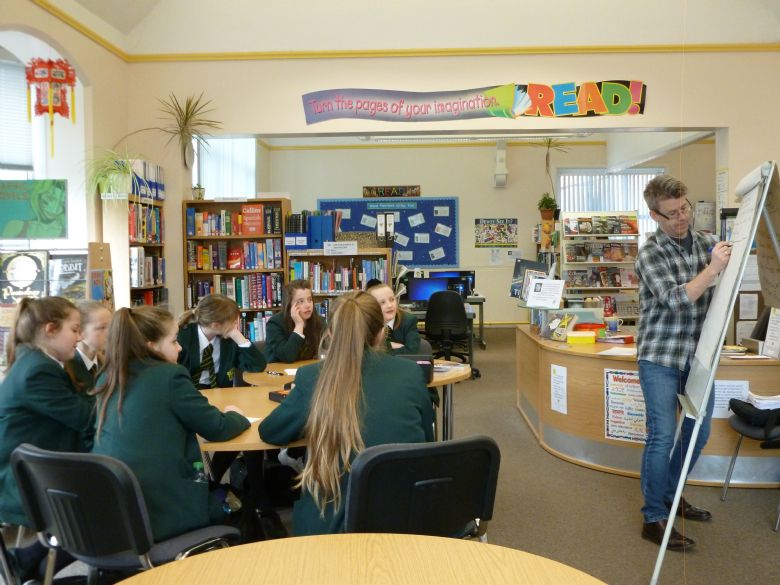 He ran workshops with all Year 8 classes and Year 7 and 9 Literacy groups throughout the day. He also signed copies of his books at lunchtime. It was a very enjoyable day.
'Reading Tree'
For World Book Day we also had a 'Reading Tree' in the Library. Staff and pupils were encouraged to write their favourite book title and name on a 'leaf' which was then hung on the tree. The most popular title was 'The Great Gatsby' .