So the Child May Live, Nepal Charity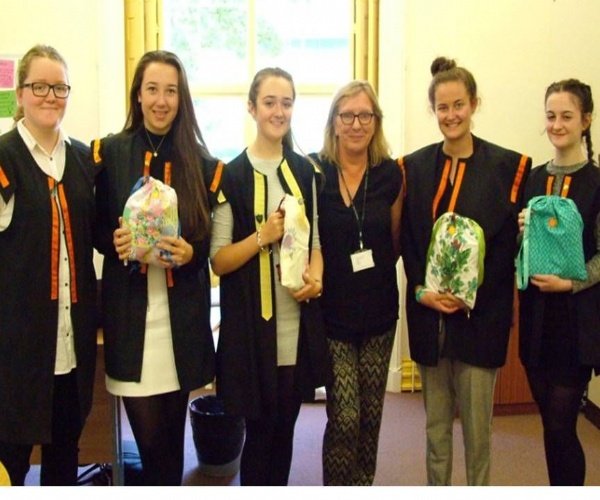 Welcoming Jenni Pizer from the charity, 'So the Child may Live'
On Wednesday 14 September 2016 Jenni Pizer came to Upton Hall School to meet with our Student Leadership Team and to speak to our Year 12 students as part of their enrichment programme.
Jenni spoke passionately about the work that her charity does in Nepal, a country that Jenni first visited over 30 years ago. She fell in love with the country and its people. Nepal is a country bordered by the great Himalayan mountain range to the north, nestling between India and China.
Nepal, which is bordered by the great Himalayan mountain range to the north and India to the South, is one of the poorest countries in the world. Its people suffer high rates of sickness and deaths. The death rate for children under 1 year old is 150 per 1,000, compared to the same figure in the UK which is less than 10 per 1000. There is a lack of clean drinking water in many areas, which causes many diseases. There are high rates of child malnutrition and infant mortality rates. The average life expectancy is 59 (it is 80.54 in the UK). About half the population eats less than 30% of the recommended calorie intake.
In 2015 the country was hit by two major earthquakes which killed over 8,000 people and left whole areas devastated. Many people are still sleeping outside as their houses were damaged or destroyed.
So the Child May Live is a Liverpool-based charity which works with the Kanti Children's Hospital in Kathmandu, the only dedicated children's hospital in the whole country. They help them with training and development of medical and nursing staff and the supply of medical equipment. They also pay for the running and staffing of a clinic in the village of Jaganarthpur in the south of the country where there are no other nearby medical facilities.
Jenni specifically spoke to students about one of her recent projects which aims to educate young women about female health, in particular. A key part of the project has involved creating and distributing specially designed sanitary products to the women of Nepal, which will revolutionise the way in which women manage their sanitary care.
The students found the talk information, inspiring and very moving. Thank you to Jenni for taking the time to talk to our students.