Swimming success for Upton!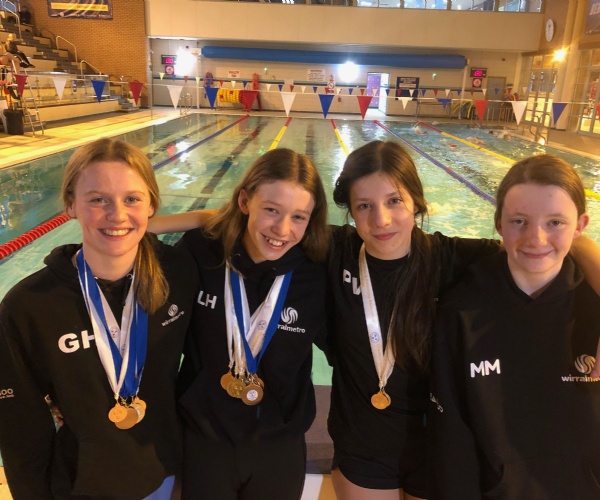 Five pupils from Upton competed for Wirral Metro Swimming Club....read all the details here..
5 Upton pupils swam at the Cheshire County Championships in Macclesfield in early February. They were swimming with their swimming club Wirral Metro.
All girls got personal bests and there were many medals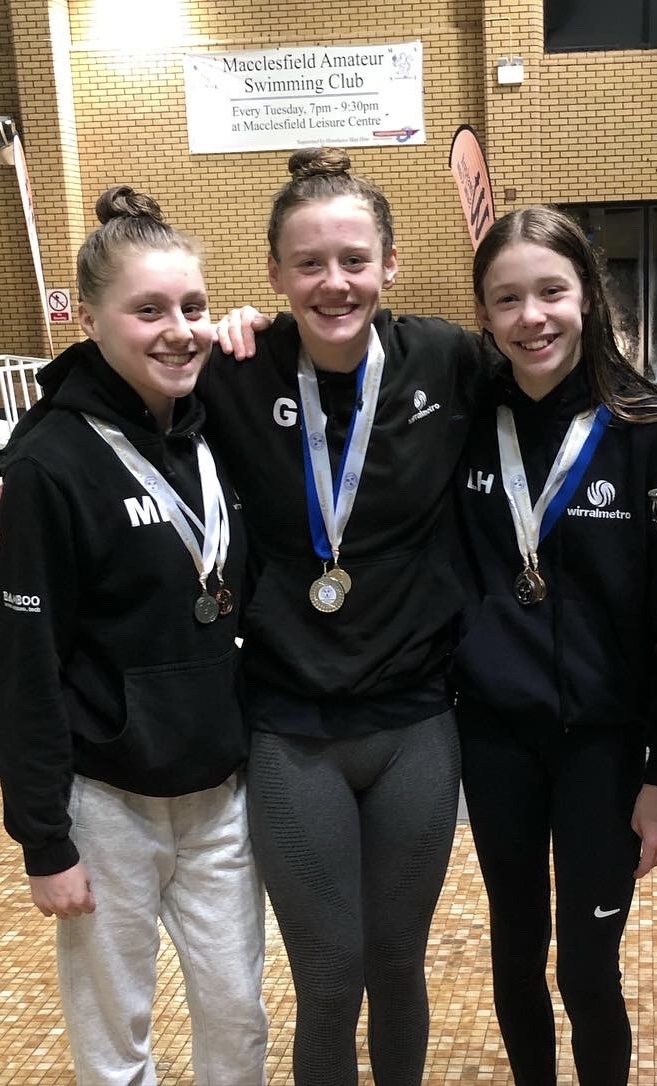 These three girls were placed in top 8 overall - great achievement.
Lily H 7th Place GIRLS 14 Age Group
Megan P 4th Place GIRLS 16 Age Group
Gia H 6th Place GIRLS 16 Age Group
Full break down of their performances here.
Megan P GOLD 1500m Freestyle, Silver 400m Freestyle, SILVER 800m Freestyle, BRONZE 200m Backstroke, 7th 200m Butterfly, 7th 100m Freestyle, SILVER 200m Freestyle, 5th 400IM
Gia H BRONZE 1500m Freestyle, 4th 400m Freestyle, BRONZE 100m Backstroke, 4th 800m Freestyle, SILVER 200m Backstroke. 6th 100m Butterfly, BRONZE 200m Butterfly, 6th 100m Freestyle, 4th 200m Freestyle, 6th 50m Backstroke, 4th 400IM
Lily H 5th 50m Butterfly, BRONZE 50m Breaststroke, SILVER 100m IM, GOLD 200m Backstroke, SILVER 100m Freestyle, SILVER 100m Breaststroke, SILVER 200m Butterfly, BRONZE 200m Breaststroke, BRONZE 200m IM, 8th 200m Freestyle, 7th 50m Backstroke, 4th 400IM
Petra V BRONZE 100m Breaststroke, SILVER 200m Breaststroke, 8th 200m IM
Millie McK 8th 200m Butterfly, 8th 200m Breaststroke