Upton pupils attend All England Badminton Tournament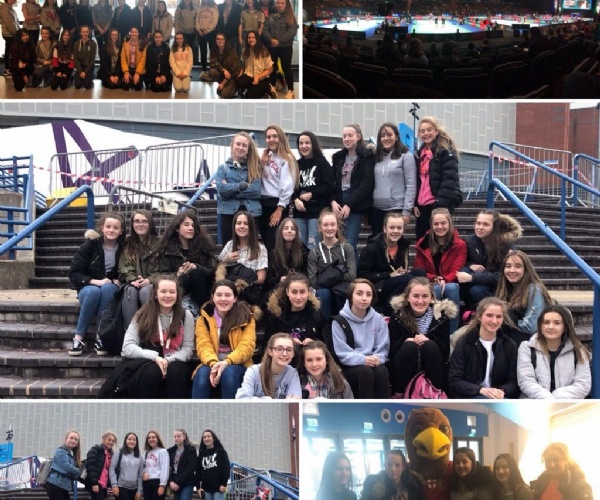 Read about this exciting trip for Upton pupils!
On Wednesday 14th March 25 pupils from years 7-10 which regularly attend badminton club, are part of the badminton teams or are using badminton as one of their GCSE PE sports had an early 5.45am start, to travel to Birmingham Arena to watch the All England Badminton Tournament.

The tournament allowed pupils to view the top 32 players in the world playing singles, doubles and mixed doubles over the course of the day. The pupils enjoyed watching the speed of the game, how hard the professionals smash the shuttle and the tactics and strategies they implement. Pupils learnt a great deal from the day about the structure of badminton tournaments, how you reach the elite level and what it takes to reach that level and different shot techniques.

During the course of the day pupils took part in a series of 17 challenges around the arena, to improve their own badminton skills. Challenges involved working on the key components of fitness relevant to a badminton player including: speed - by moving around a court and collecting specific shuttles as quickly as possible, reaction time - how quickly they could react and hit the different light stimulus and muscular endurance - by lunging as many times as they could in one minute. Several of the girls made it on to the leader boards for the challenges and were still in the top five at the end of the day.

The girls had a fantastic day, a big thank you to Mrs Boyham-Williams for assisting on the trip. The girls have taken the inspiration they watched during the tournament to learn new skills and further develop their own techniques. Well done to all the girls involved for excellent behaviour and effort in taking part in the challenges.