Inter House Hockey for Years 7 and 8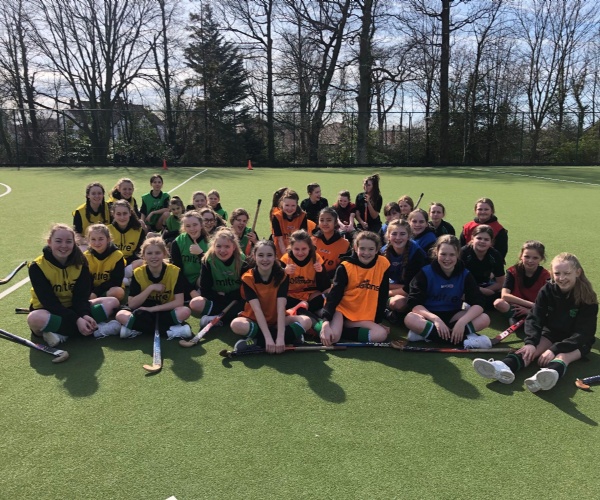 This week saw the return of inter-house hockey for Year 7 and 8. Thankfully the weather was fantastic for the competition. Read on to see how the teams performed......
The girls displayed a fantastic level of skill, enthusiasm and effort throughout the tournament, with everyone getting into the true competitive spirit of inter-house. On Tuesday 2 March 34 Year 7 pupils took part in the hockey tournament. 7H finished in 4th place, with 7U and 7C finishing in joint 3rd place. 7J finished in 2nd place and the overall winner of the tournament was 7S, winning all their games and scoring a total of 8 goals. On Wednesday 21 March, 29 Year 8 pupils took part in the hockey tournament. 8H finished in 5th place, 8S finished in 4th place and 8J finished in third place. The top two houses finished on the same points but 8C scored one more goal leading to them being the overall winners and 8U finishing in 2nd place. Well done to all the girls involved.