Futsal Tournament at Tranmere Rovers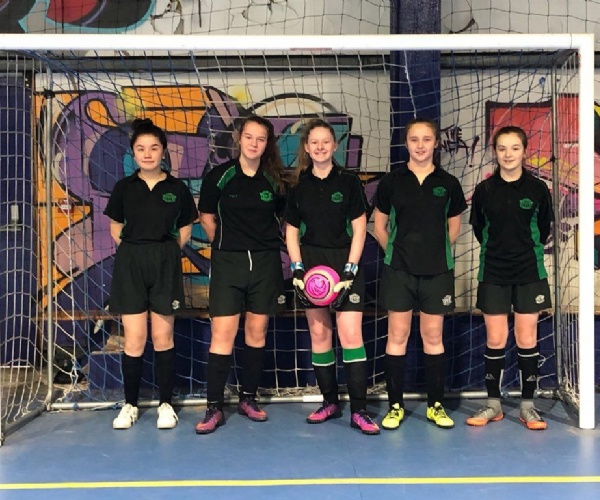 On Tuesday 12th December and Thursday 14th December the year 7 futsal team (Ruby, Phoebe, Kate, Freya, Gabby and Abi) and the year 8/9 Futsal team (Katy, Fran, Emma, Erin and Ruby), went to Tranmere Rovers Football Club to take part in a Futsal Tournament.
The girls enjoyed putting into practice the Futsal skills they learnt during the more able session hosted by Tranmere which they were apart of in November.
Both teams had tough games playing against male only, mixed and female only teams. The year 7 team finished overall in 3rd place in the mixed tournament and 1st overall in the girls tournament. The year 8/9 team finished 3rd in the mixed tournament and 1st in the girls tournament.
Most valuable players are awarded to Gabby for excellent defensive efforts and Ruby for excellent goal keeping. Well done to all those involved.
Football continues in the new year, practice is open to all pupils on Monday after school and Wednesday lunch times.