Futsal Session with Tranmere Rovers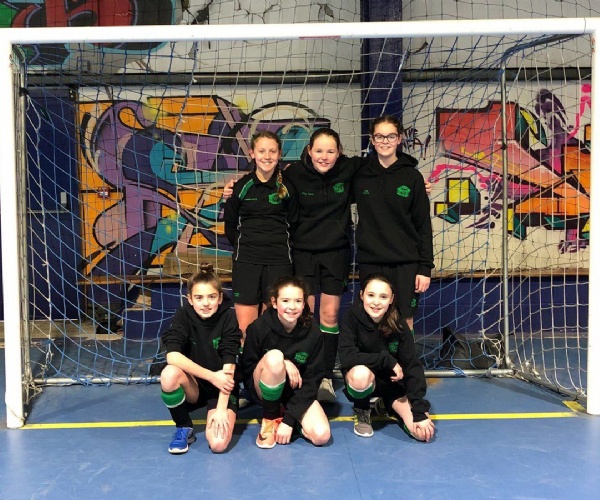 Please enter an introduction for your news story here.
On Thursday 30th November twenty two girls across year 7 - 10 took part in a more able futsal session with Tranmere Rovers. The girls experienced and learnt the rules of futsal, they completed some drills with a focus on the key skill of control and played a mini tournament to finish.
The fast pace of the game and the limited number of players on the pitch at once taught the girls the important of quick feet and control of the ball. Excellent footwork was displayed by Fran, Emma, Lauren, Darcey, Charlotte and Erin.
The girls thoroughly enjoyed the session and a huge thank you goes to Tranmere Rovers for hosting the enjoyable session. Any girls wishing to play football should attend practice on a Monday after school or a Wednesday lunch time.