Football Match at Bebington High Sports College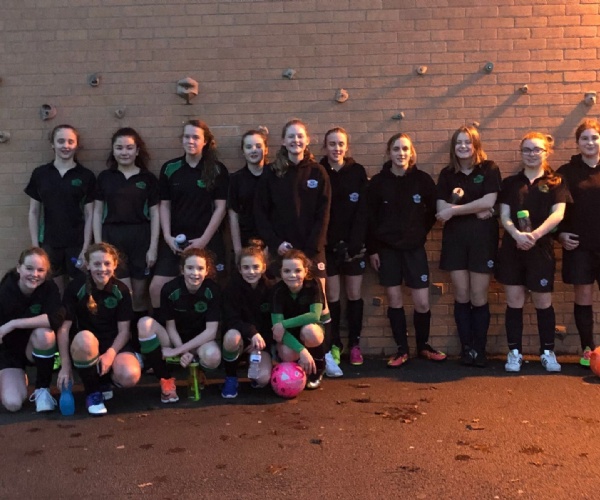 On Monday 27th November we travelled to Bebington High Sports College to play a year 7/8 and a year 9/10 friendly. The girls displayed a excellent attitude and high level of skill despite the freezing cold weather.
The year 7/8 team was represented by: Ruby, Phoebe, Freya, Charlotte, Erin and Ruby.
The year 9/10 team was represented by: Katy, Fran, Emma, Charlie, Lily, Chloe, Kate and Millie.
Both teams were triumphant on the night with the year 7/8 team winning 3-2 and most valued played being awarded to Freya. Goals were scored by Charlotteand two goals for Erin.
The year 9/10 team scored a late goal winning 1-0, most valued player was awarded to Francescawho's late goal was pivotal and a fantastic finish.
Well done to all the girls involved!