Scaffolding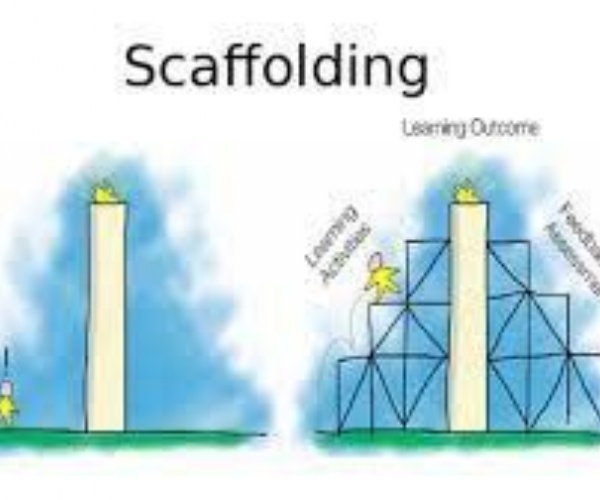 Read about Scaffolded questions
Pedagogy blog. E Seed. October 2020 – Use of scaffolded questions.
In 2017 I attended a staff meeting where the use of Twitter was discussed. I diligently went home, figured out how to make an account and follow all of the accounts mentioned. Now, I'm not very good with social media so I quickly became bored with Twitter and practically ignored it. At the start of this year it was suggested to me to follow a certain account relating to Physics, which I did. From this, my eyes were opened to the world of EduTwitter and during lockdown I was able to dedicate some time to looking around.
Within a few weeks I had come across a large number of Science and Physics Twitter pages with a number of people sharing resources. I came across a number of links to really interesting blogs about retrieval practice, feedback, low stakes starter tasks and scaffolding. The concept of scaffolding interested me a great deal as this is something we often do verbally in Science but perhaps not on the worksheet. Not only did this seem like a great idea, it is also a form of differentiation, which is an area everyone seems to be able to improve in.
In Science we have extended response questions which are worth 6 marks. Students often find this type of question difficult as they don't know where to start or they aren't sure how much detail to include. I came across the scaffolded questions that I showed at the Teachmeet and thought that there were so many ways to use them.
It seemed logical to issue to scaffolded versions of all of our 6 markers to lower ability students and offer the unscaffolded versions to the higher ability. It then seemed to me that we could start off using these questions with Year 9 students, new to the course and new to the style of questioning. The idea is then to work to remove the scaffold by the time we hit Year 11 and the students are confident in completing this style of question. This has a number of 'wins' for us:
it trains students to answer this style of question successfully,
it improves student confidence and therefore productivity.
It gives us the opportunity to differentiate the question e.g. offering more support or less dependent on the class.
Finally, one other use was linked to our use of the visualiser. Students could be given the unscaffolded version of the question and then, using the visualiser, the hints could be displayed for those who need them. Further to this, the teacher could begin to answer the question on the scaffolded sheet whilst on the visualiser. This will provide additional support to students who have been unable to access the question yet.
So, overall I recommend finding pages relating to your subject on Twitter. There may not be a range of resources freely shared however, just reading some threads provided me with some excellent ideas, links to online CPD etc. Everyone is under a time constraint so you may think that you 'don't have the time', I did myself. However, after just a 30-minute search, the ideas and resources I came across would save me double that amount of time in planning. You never know, you may just find a solution to teaching that awkward part of your course or a time-saving tip!